Venue / Information
Venue
UQCC 2010 will be held at ANA Intercontinental Tokyo, located in the heart of the city, just minutes away from Kasumigaseki, the governmental city of Japan, and also Akasaka and Roppongi, where all the excitements take place. We believe that your experience attending UQCC 2010 will be a thrilling and memorable one!
ANA InterContinental Tokyo

1-12-33 Akasaka, Minato-ku, Tokyo 107-0052, Japan
TEL: +81-3-3505-1111 / Fax: +81-3-3505-1155
URL: http://www.anaintercontinental-tokyo.jp/e/
For location and access from the airport, etc. please refer to:
http://www.anaintercontinental-tokyo.jp/e/access/
<Floor Plan>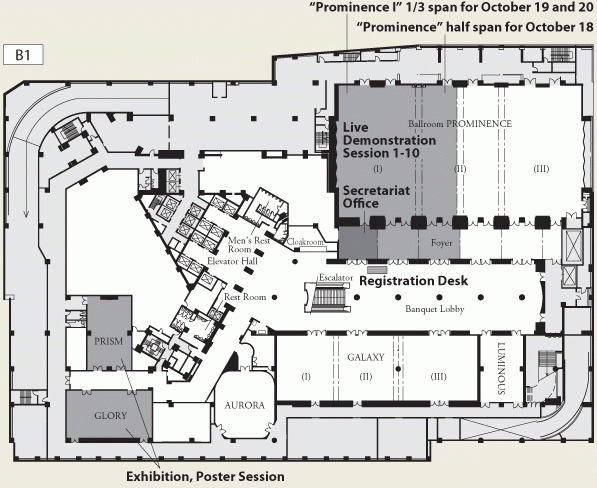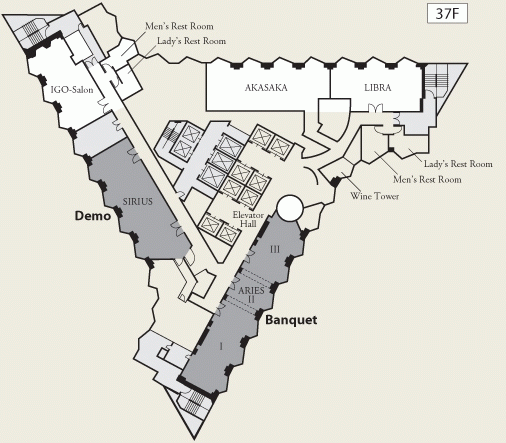 Information
Registration Desk

Registration desk is located in the banquet lobby in front of "Prominence", B1 Floor.
During the conference period, registration desk will be open as follows:
- Monday, October 18:8:30-19:00
- Tuesday, October 19:8:30-18:30
- Wednesday, October 20:8:00-18:15
Conference Kit

Upon registration, you will receive a conference kit with your name card, ticket to the conference banquet and other conference related information. Please wear your name card during the conference and the banquet.
Language

The official language is English. However, Japanese translators and translation facilities are provided for the opening day, Monday, October 18.
Message Board

There is a message board in the foyer, in front of "Prominence".
Cloak Room

Cloak room is located on B1 floor.
Non-Smoking Policy

Smoking is strictly prohibited inside the conference rooms.
Coffee Breaks

Coffee will be served during the morning and afternoon breaks in exhibition/poster session rooms at "Prism" and "Glory", except for the afternoon break on Wednesday, October 20, which will be served at the foyer, in front of "Prominence" room.
Banquet (October 19)

Banquet will be held at "Aries" on 37th floor, ANA InterContinental Tokyo. For participants who have applied for the banquet participation, ticket is enclosed in your conference kit.
Please present your ticket upon entrance.
- Date & Time:19:00-21:00, Tuesday, October 19
- Venue:Aries, 37th Floor, ANA InterContinental Tokyo
At the banquet, the space communications group of NICT plans to present a free-space laser communication system and will try to establish an optical link between the banquet room "Sirius" (37F) and a room in another building (Hotel New Otani 37F, about 1 km away). In the experiment, optical tracking and scintillation measurements will be demonstrated in the presence of high-rise building sway.
For Essential Information on Travelling Japan

Japan offers a myriad of wonderful and appealing attractions: great cultural diversity, colorful and inspiring natural wonders well interwoven by four distinctive seasonal changes, and the boundless hospitality of its people. Weather in October: October in Japan is still warm, but not hot and humid anymore. The weather is very comfortable for traveling.
Recommended clothing: light jackets, light sweaters.
Useful Links: